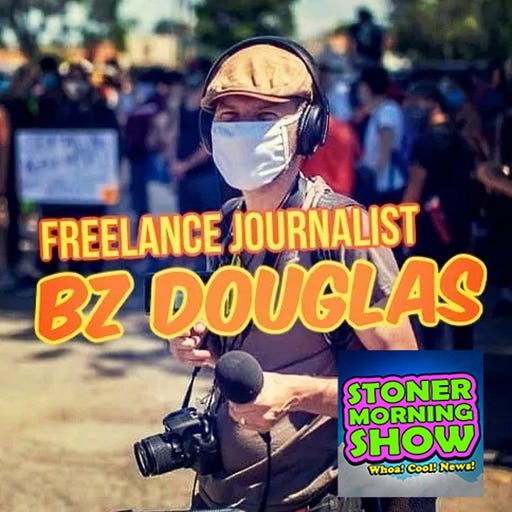 Jul 7, 2020 • 10M
Stoner Morning Show Interview Teaser
Brian "BZ" Douglas is an independent journalist based outside Cleveland, Ohio. On this show he sits down to talk with grassroots performers, activists, journalists, authors, or persons of interest in stories he's covering. All songs included with permission from the artists. Support BZ's work on Patreon https://www.patreon.com/bzdug
Here's a teaser of my very first guest appearance on another podcast: Stoner Morning Show.
The host, Shawn Wickens, is an old friend of mine from my improv days in NYC. Last year he mentioned on Facebook that he wanted advice on how to start a podcast, and I told him everything I learned in exchange for him being a guest on my show. 
I can't thank him enough for returning the favor so that I can talk a bit about the work I'm doing now, how I came to do it, how I will be doing it, and why I think it's important.
Support my work: