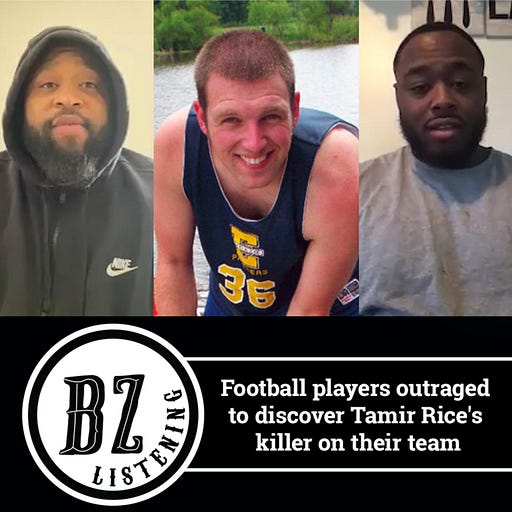 Feb 6, 2021 • 38M
62. Special Report on the Cleveland Warriors Semi-Pro Football Team
Brian "BZ" Douglas is an independent journalist based outside Cleveland, Ohio. On this show he sits down to talk with grassroots performers, activists, journalists, authors, or persons of interest in stories he's covering. All songs included with permission from the artists. Support BZ's work on Patreon https://www.patreon.com/bzdug
Today's episode is taken from a video report I posted on Wednesday. It's the story of the Cleveland Warriors, a semi-professional football team in the National Public Safety Football League, and how their management snuck Tamir Rice's killer, Timothy Loehmann, onto the team. When black players found out and complained, they were pushed out themselves.
I am very happy to report that this morning I awoke to learn that the president and vice president of the Warriors have both resigned in the wake of this scandal.
State of Injustice
This documentary series will examine Ohio city by city, in order to expose all of the ways that the state's law enforcement departments and judicial systems are failing its citizens. The series will begin in Euclid, Ohio, with the death of Luke Stewart.
Support BZ's Work