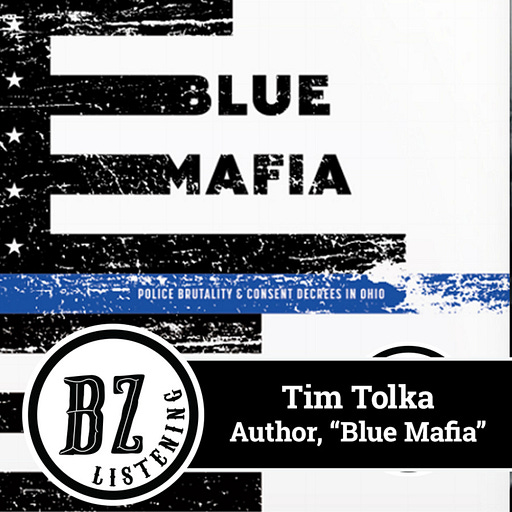 Oct 4, 2020 • 1HR 39M
55. Tim Tolka - Author, Blue Mafia
Brian "BZ" Douglas is an independent journalist based outside Cleveland, Ohio. On this show he sits down to talk with grassroots performers, activists, journalists, authors, or persons of interest in stories he's covering. All songs included with permission from the artists. Support BZ's work on Patreon https://www.patreon.com/bzdug
(Audio fixed, if there's an audio gap in the intro, re-download the episode)
Today my guest is Tim Tolka, author of Blue Mafia, which is best described by the closing line of the first chapter:
"This is the story of two police departments, their turbulent relationship with the local community, and how a 'crazy' lawyer risked everything to bring in a higher authority."
Blue Mafia has many lessons for other cities in Ohio and across the nation. It is also a harrowing tale of how the gears of our legal and civic machinery can chew up activists, lawyers, and victims of police violence.
https://timtolka.com/
https://twitter.com/TimTolka
https://twitter.com/BlueMafiaBook
*********
Brian "BZ" Douglas is an independent movement journalist and podcast producer. All work is 100% reader/viewer supported. 
Patreon: https://www.patreon.com/bzdug
Newsletter: https://bzdouglas.substack.com
Twitter: https://twitter.com/bzdug
Podcast: "BZ Listening" on all the podthings