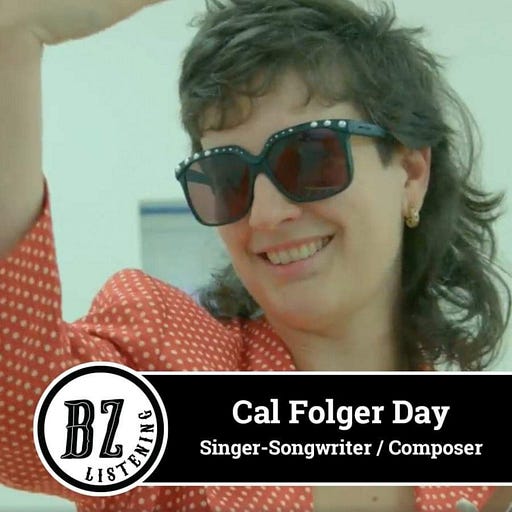 Nov 12, 2019 • 56M
43. Cal Folger Day - Singer-Songwriter / Composer
Brian "BZ" Douglas is an independent journalist based outside Cleveland, Ohio. On this show he sits down to talk with grassroots performers, activists, journalists, authors, or persons of interest in stories he's covering. All songs included with permission from the artists. Support BZ's work on Patreon https://www.patreon.com/bzdug
Today my guest is Cal Folger Day, a singer-songwriter that's a bit hard to pin down genre-wise, but if I had to slap a label on her, it'd probably be "Avant Folk", similar the band Cutleri, who I had on earlier this year.
Cal is based out of Dublin, Ireland, but I met her around 2010 back when we were both living in New York City. We chat a bit about her early days in the thrall of classical music, her time in NYC, the differences between Ireland and the US, and her latest endeavor writing and performing "verbatim pop operas", which I didn't even know was a thing until I started doing background for this interview.
I highly recommend checking out this audio documentary by "The Lyric Feature". It chronicles the process of creating one of these operas "The Woods and Grandma", which is based on stories of Lady Gregory, Yeats and George Bernard Shaw as told by the Gregory granddaughters Anne and Katherine.
Just a reminder that this Wednesday November 13th is the deadline to sign up as a Patreon supporter at any level for a chance to win a signed copy of "Snow White Zombie: Apocalypse" by Brenton Lengel, my Halloween guest. This is the latest patron perk that I'm calling these "Swagstakes", where once a month I choose a supporter at random to receive some swag from a guest.