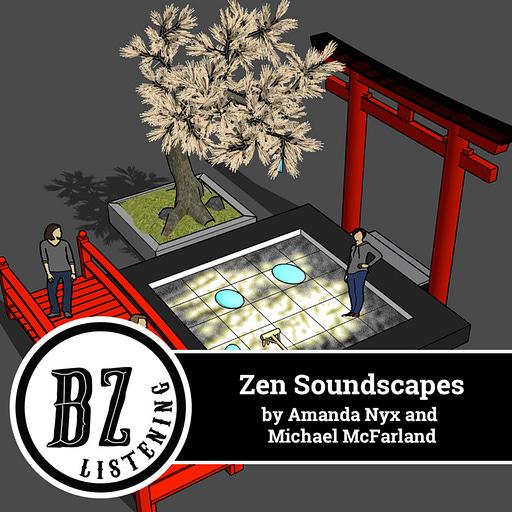 Jul 19, 2019 • 54M
34. Zen Soundscapes at IngenuityFest
Brian "BZ" Douglas is an independent journalist based outside Cleveland, Ohio. On this show he sits down to talk with grassroots performers, activists, journalists, authors, or persons of interest in stories he's covering. All songs included with permission from the artists. Support BZ's work on Patreon https://www.patreon.com/bzdug
Today, my guests are Amanda Nyx, a painter, teacher, and installation artist, along with former guest of the show, musician Michael McFarland. I'm such a huge fan of the work Amanda and Michael do in the Cleveland area, especially their work on the McFarland Manor shows, so I wanted to have them on to help spread the word about their new project for Ingenuity Cleveland, entitled "Zen Soundscapes"
In our chat, we go over the purpose of Ingenuity Cleveland and how getting involved with that space took Amanda and Michael in new directions as artists. Amanda goes deep on the history and purpose of zen gardens, and Michael explains how their project will be taking the traditional zen garden and enhancing it with technology.
Most importantly, the reason I recorded and am releasing this today is to help Amanda and MIchael spread the word about their fundraiser for this project. 
All donations made before August 1st will be 100% matched by Cuyahoga Arts & Culture Match Fund through a partnership with a new crowdfunding platform, ioby, which worked with Michael and Amanda to secure these matching funds.