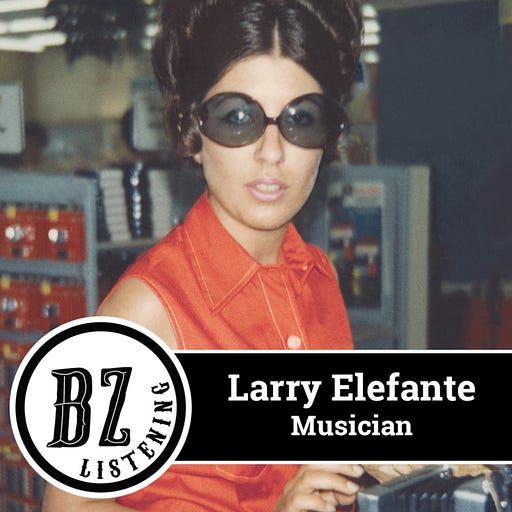 Mar 25, 2019 • 1HR 1M
12. Larry Elefante - Musician
Brian "BZ" Douglas is an independent journalist based outside Cleveland, Ohio. On this show he sits down to talk with grassroots performers, activists, journalists, authors, or persons of interest in stories he's covering. All songs included with permission from the artists. Support BZ's work on Patreon https://www.patreon.com/bzdug
Today my guest is Michael Rutushin, aka "Larry Elefante". On the show we talk about Michael's musical family, his first gigs, his worst gigs, and his new album, "I Get Sentimental" recently released on vinyl by way of a successful kickstarter campaign and now available on Spotify and Bandcamp.
As always, if you like the show, please throw the episode a good rating, and like the page on Facebook. If you live in my neck of the woods, you can vote for BZ Listening as "Best Local Podcast" on the 2019 Cleveland Scene Best of Cleveland list until April 11th. If it's any sign of my commitment to publishing an musician episode every Monday, and I'm recording this intro at 2am in my downstairs bathroom so I don't wake the fam.
Also coming up on the show, this evening I will be interviewing an old friend from high school who is the mother of two trans children, which has roused her to become an activist for trans rights. This is an issue that has hit home for me recently, but I'll get into that when the episode airs.
For now, please enjoy my interview with Michael Rutushin of Larry Elefante.